Double-stage portal station incl. higher-level control, TBM ventilation
Higher-Level Control, Sound Insulation, TunnelingGermany2015, 2018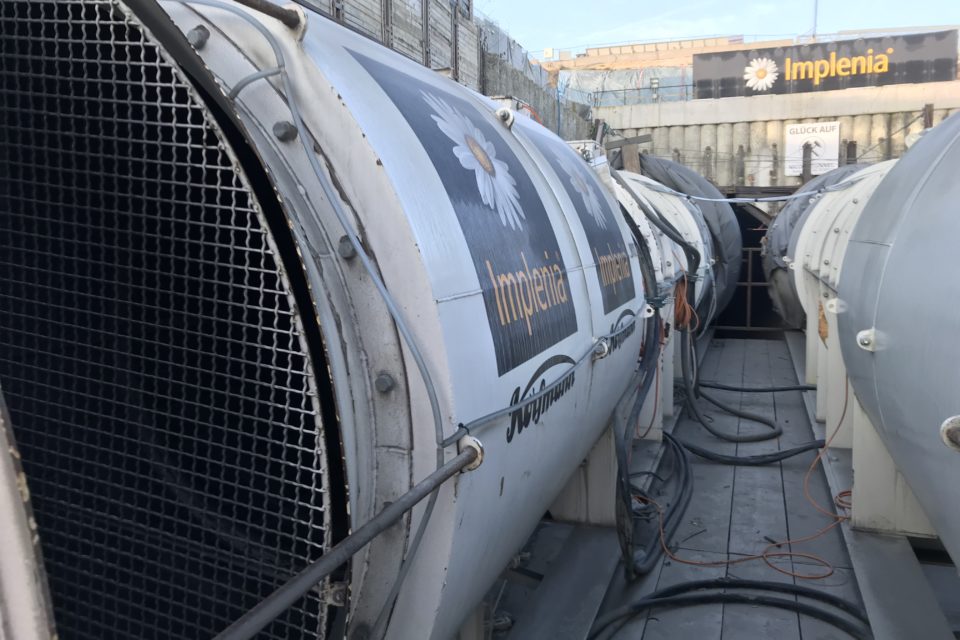 Double-stage fans incl. higher-level demand-oriented control, TBM ventilation
Do you need more information?
Project information:
The Albvorland tunnel is a section of the new Ulm-Wendlingen railway line. With about 8,200m this tunnel is one of the 10 longest railway tunnels in Germany. Two Herrenknecht TBMs (Ø10.0m) are used for driving the tunnel. These are each ventilated with AL12-750 (secondary ventilation) and 2ESN9-450 (dedusting units). Each of the two portal stations consist of 2AL17-2500 in series. Further small Korfmann fans are used for the excavation of the individual cross passages. In 2018 Korfmann also designed and installed a higher-level control system. This control ensures and documents that the portal stations supply the TBM with the required fresh air efficiently.