Main ventilation fan and diverse secondary ventilation fans
Mining, TunnelingSerbia2018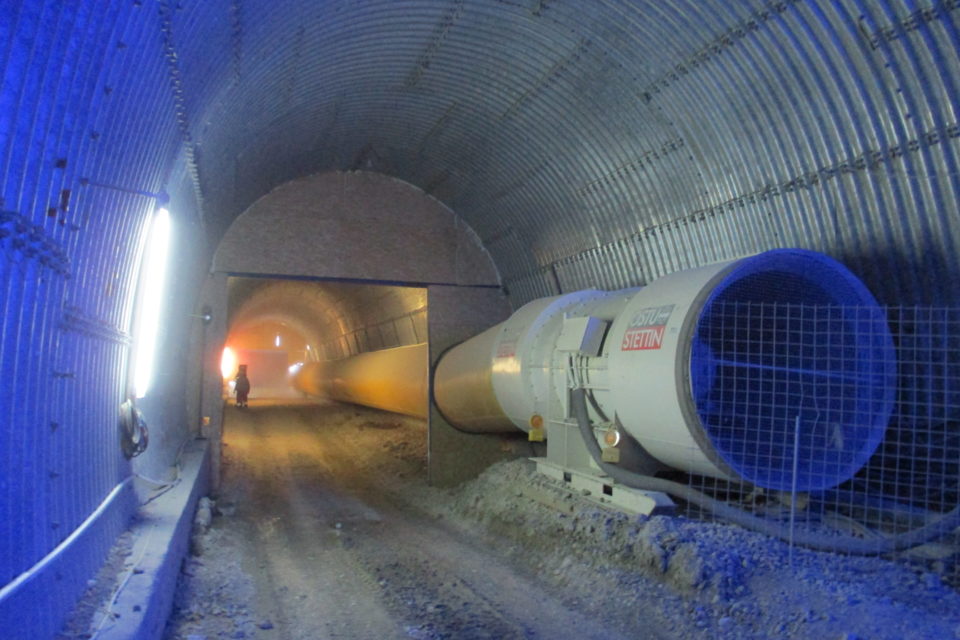 Main fan, various secondary fans, FU controlled
Do you need more information?
Project information:
Customer: ÖSTU-STETTIN Hoch- und Tiefbau GmbH. Construction of two parallel, 14% falling access tunnels for an ore body (copper ore with accompanying metals) with cross sections every approx. 300m. Cross-sectional area of standard profile 25m². Type of ventilation: (after development phase with blowing ventilation of the two tunnels) Recirculation air system with one main fan at the portal (West Decline, AL18-2500) and two fans for secondary blowing ventilation of the tunnels (widening Cross Passage East Decline, 2AL12-550). Additional AL8-55 for secondary ventilation of the explosives store.