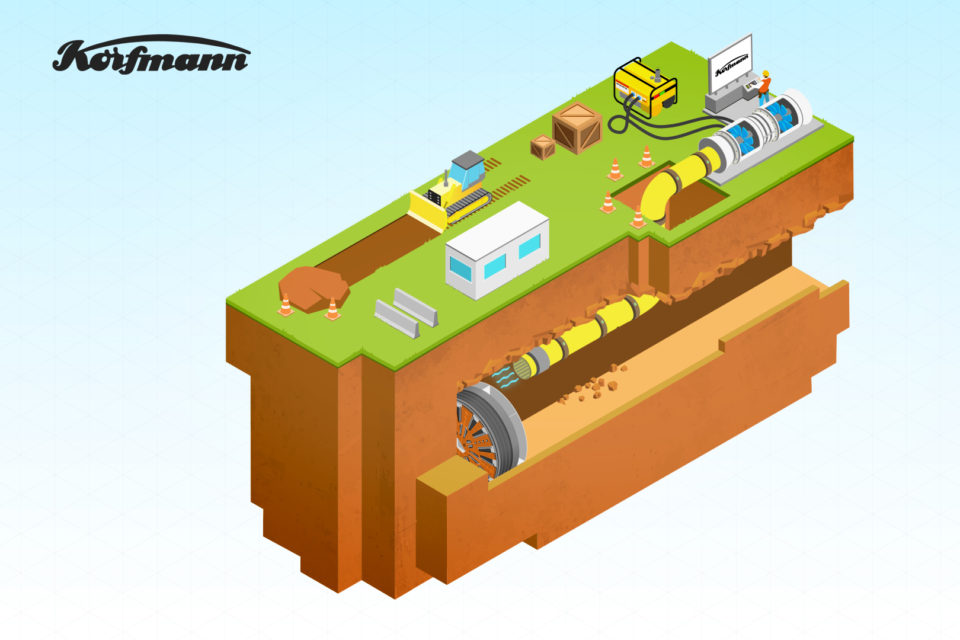 Get to know the Korfmann AIR GUARD
The Korfmann AIR GUARD is a fully automated control system for the ventilation of duct-bound tunnelling.
In addition to demand-oriented control, the heart of the system is the monitoring of the entire ventilation system. The energy efficiency of the entire system is displayed on the basis of a target/actual comparison. How much energy can be saved by improving the ventilation system? Find out where the sources of error are and improve them with the help of Korfmann Air Guard.
In addition, the customer can integrate all ventilation-relevant measured values, perform a future approximation and monitor the entire system conveniently from the office. All values are stored and documented at all times.
System adaptations can be carried out at the customer's request.